Badges are worn by northwest ravers so that we can identify each other at events. If you like any of these badges, just print them out, laminate them, get a string and wear them out & about - it's a great way to meet new people! (both listees & non-listees). If you have a badge to contribute, send email to Qathi Gallaher or .oOogroovinkimoOo. to make arrangements.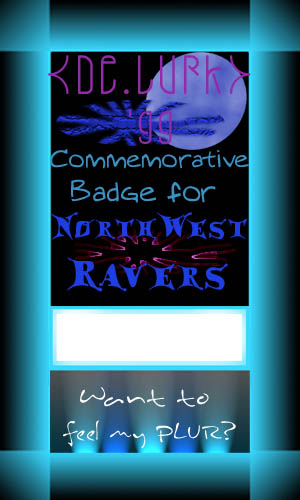 Contribution by Joshua Norige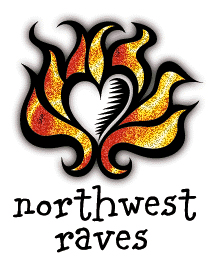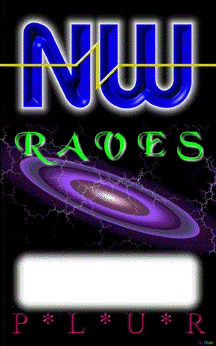 The newer high-tech black badge, by Adam.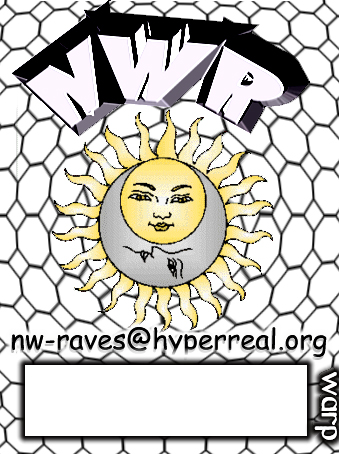 A prototype with Sun and Moon, by Jason of Warp.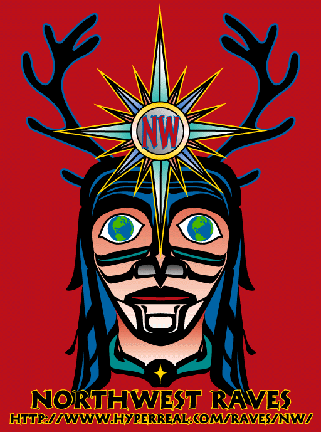 "Native" badge, designed by Lotus Child.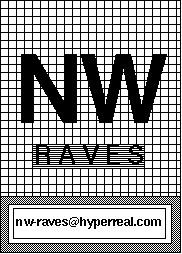 The [old] .COM badge.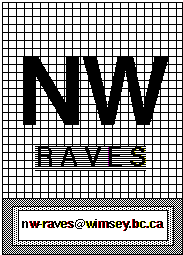 The original Wimsey.BC.CA badge.

<!- --bottom---->