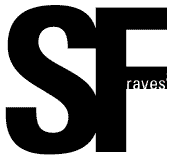 The SFR White Pages
---

Following is some information and contact listings of several SFRavers, past and present:

Alphabetical Index:

A B C D E F G H I J K L M N O P Q R S T U V W X Y Z


NAME: Anton or "Nemo"
DOB: 10-18-82
City: Hercules, CA
Occupation: Happy Hardcore/Trancecore/Trance DJ & aspiring Graphic
Artist/Designer
Personal Stats: Drk Brown hair, Eye color changes from green to blue to
hazel, Height: 6'
Rave History: Got "started" raving by one of my best friends, started DJing
through another friend & also just because of my love for music
Musical Preference: whatever i'm in the mood for really
Hobbies/Interests: Art, Music, DJing, Film, Reading
What Raving Means to You: it's what i do, it's what i will always do, it's
what i love
Favorite Djs: Mystre, DNA, Simon Apex, Uphonic & Kemical Kidd, DJ D, Sahid
(the one time i heard him), Dyloot
Favorite Events: Tronic was pretty fun, but i'd have to say every F-8 party
without a question take the cake, & also Vibe Creations
Idiosyncrasies: shh!! i can't tell those!! ok ok, i bite my nails!
Favorites: Favorite Idiosyncrasies? hmm, i like cats =)
Website: http://members.xoom.com/raver_nemo/
Email Address: nemo@crosswinds.net / rockthabeat@hotmail.com
Education: Last year in High school...

---



Page Last Updated 10/19/99 by