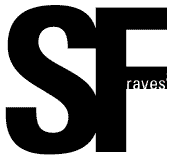 The SFR White Pages
---

Following is some information and contact listings of several SFRavers, past and present:

Alphabetical Index:

A B C D E F G H I J K L M N O P Q R S T U V W X Y Z


Augie Garcia
20 D.O.B. 4-18-79
San Joser
Music Sales/Student at DeAnza
5'8 Brwn Eyes Drk Brn Hair
I started raving in 1997 when I was 18. Area 51!!!!
I enjoy many types music- Trance, House, Jungle, I also listen to some
Hip-Hop and lots of Punk too!
I'm sorta in a punk band( Grint). So I play guitar, I enjoy art,
"bowling",creating electronic music, skateboarding,traveling,playing video
games, web browsing, and of course----> Raving!!! I'm also now starting to
dj.
Favorite Punk bands include NoFx, Bad Religion, 88 FL, and Guttermouth, AFI,
Lagwagon and No Use.
Raving is a very spiritual realm to me. I have much love for the music, the
people,dancing, the vibe,the love, and the creativity people bring and
share. The energy of life is felt when I think of it.
Fave Dj's include- Dj Dan, Christopher Lawrence, Doran, Mystre, Thomas
Trouble, Sasha & Digweed, PVD, Xstatic, Tony and Jeno.
I enjoy holiday parties, and outdoor gatherings.
Well my favorite color is green, and food is pizza. I love learning about
science and history.
My dream is to own a record label and travel the world
to many favorite websites!
grint418@hotmail.com
I graduated from high school in 97'. Now I'm trying to finish my GE in JC
and transfer to maybe San Jose State w/ a BA in Business/Political Science.

---



Page Last Updated 10/19/99 by